Djaran Doak has always loved dancing and practicing physie routines with his mum at home.
Key points:
Physics began in Hobart in 1892 in a medical gymnasium
It focuses on fitness, muscle strength and tone, good posture, flexibility, balance, and coordination with a strong dance element
10-year-old Djaran Doak is the first boy to make it to a national final
Now aged 10, the young dancer from a small town in regional NSW has become the first boy to qualify for a national physie final.
Physical culture, often referred to as physie, is an Australian dance sport incorporating various dance styles — and it's traditionally only been for girls and women.
"When I made the final, it felt like it wasn't true, I was so excited," Djaran said.
The Australian Physie and Dance Association (APDA) now accepts entries for junior boys up to 12 years old, and this is the first year they've had the opportunity to compete at a national level.
Djaran, who comes from Werris Creek, near Tamworth, has grown up watching his mum, Rachel Babb, teach and perform physie herself.
He jumped at the chance to formally take part and compete.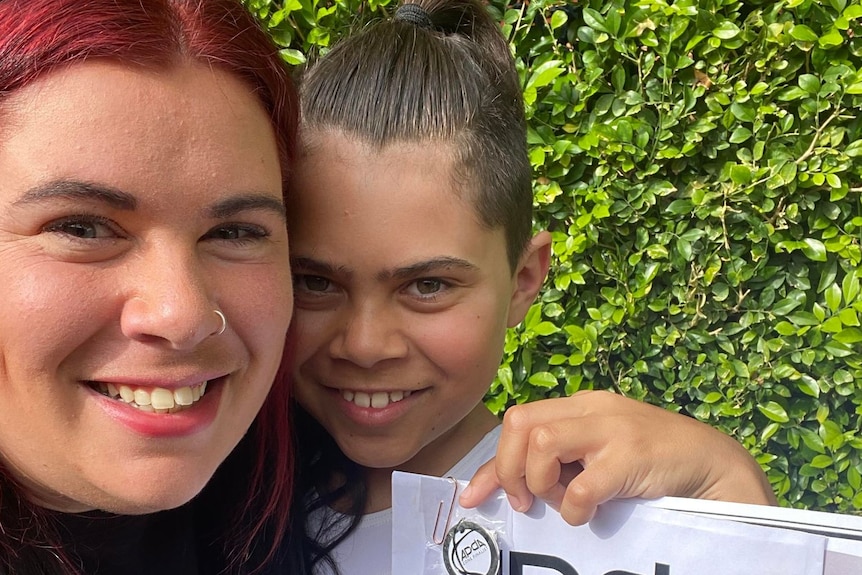 "Growing up, Djaran was always dancing behind me … and always wanting to learn all the routines from start to finish," Ms Babb said.
"It was like his little after-school hobby every day, dancing in his bedroom.
"Being able to compete is like a dream for him, he is absolutely loving it."
'Confident being the only boy'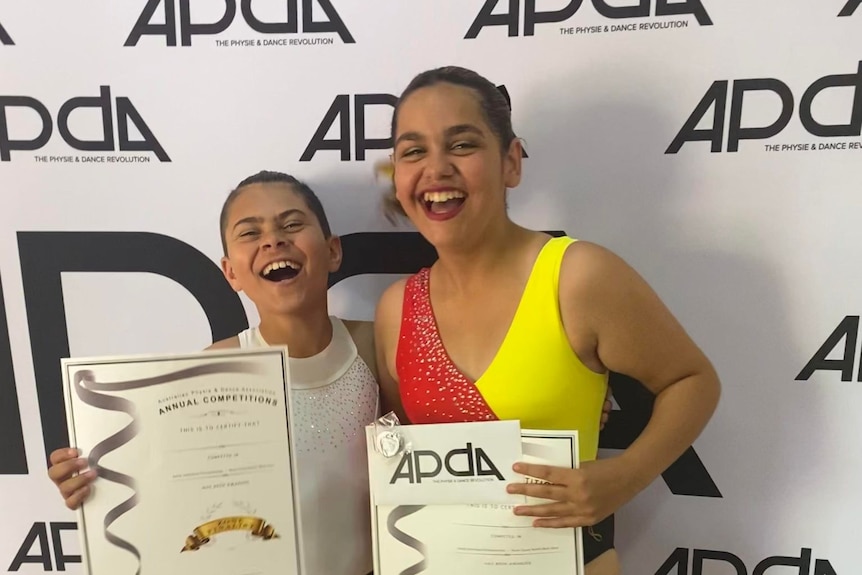 Djaran recently performed in his individual qualifying competition at Tamworth, and was the only boy and one of six dancers selected to progress through to the national final in Sydney in December.
"I love all the stuff that you get to do and showing other people things I have been learning," he said.
"I'm also nervous too because now I will compete at the ICC [International Convention Centre]."
Djaran said he was "weird" being the only boy, but the girls had been very welcoming.
"I have been making some friends throughout the year, so I am fine, it doesn't bother me," he said.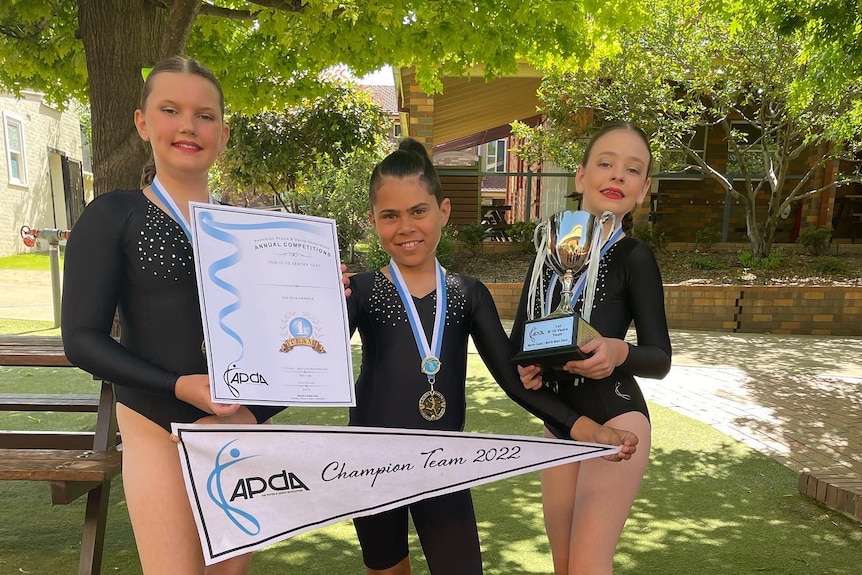 Ms Babb said she was on the edge of her seat watching Djaran compete and loved seeing him express himself on stage.
"I am so proud of him, he's been great to see how far he has come this year," she said.
"He's still confident being the only boy out here and he doesn't let it worry him.
"I was an absolute wreck watching him…I was shaking."
'It lit a fire in his belly'
Ms Babb runs a club with the long-running Bjelke-Petersen School of Physical Culture (BJP) — a movement that began in a medical gymnasium in Hobart in 1892.
The principles of physie include building fitness, muscle strength and tone, good posture, flexibility, balance and coordination with a strong dance element.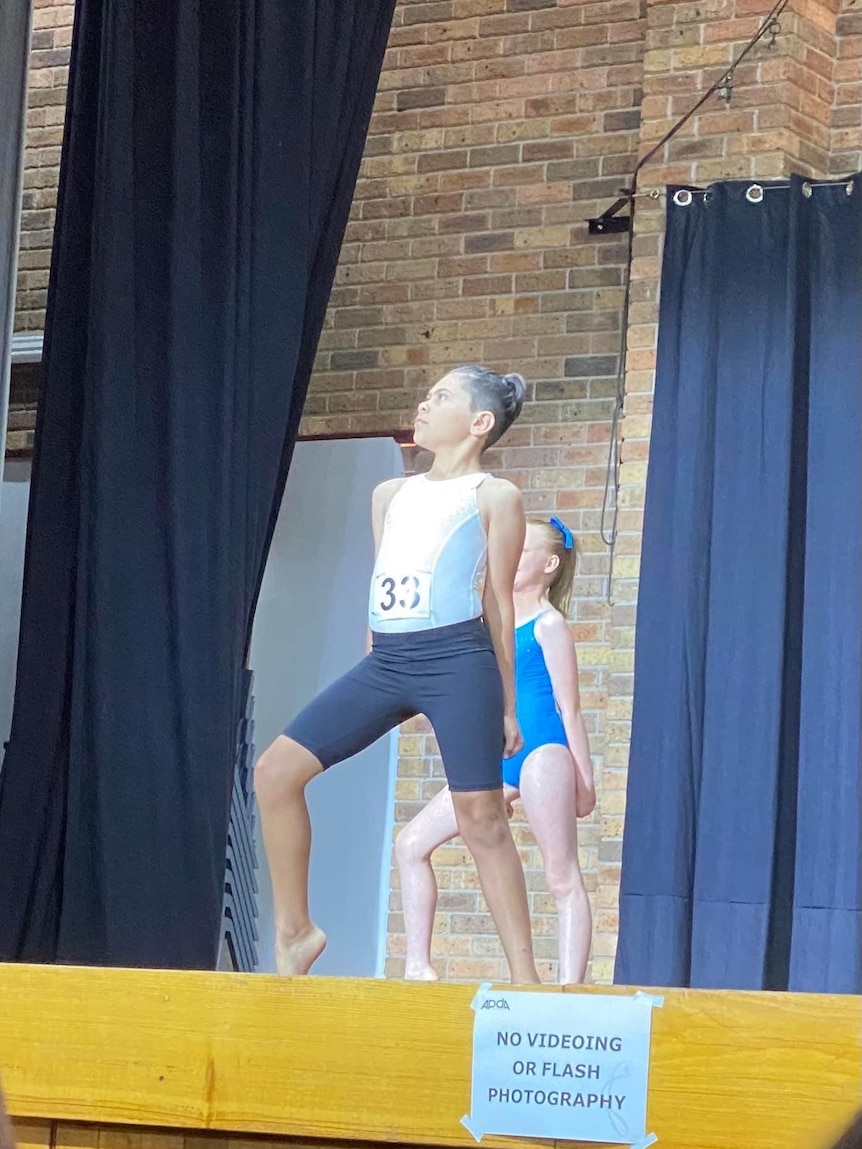 When she discovered APDA had opened entries to include boys she decided to enroll Djaran with an APDA club this year and chose Attitude Dance Coffs Harbour, where they had friends.
The Coffs Harbor club is located about four hours' drive away from their home, so with Ms Babb's guidance, Djaran learned his routines at home, via online videos.
In his first couple of individual competitions this year, Djaran didn't score a place, which motivated him to try even harder.
"It lit a fire in his belly, and he really wanted to show the APDA physie community that boys can dance and you don't have to be scared," she said.
"I could see he had rhythm and he picked choreography up quickly.
"We just worked on his strength, flexibility and posture … and pointing his toes."
Djaran also does other sports including football and dance classes with a studio at Quirindi.
Ms Babb said he had come a long way since his first lesson last year.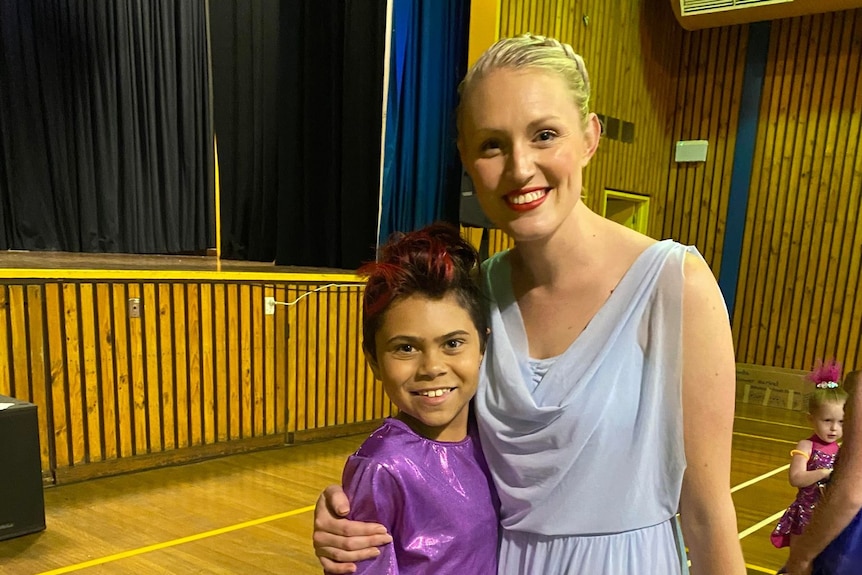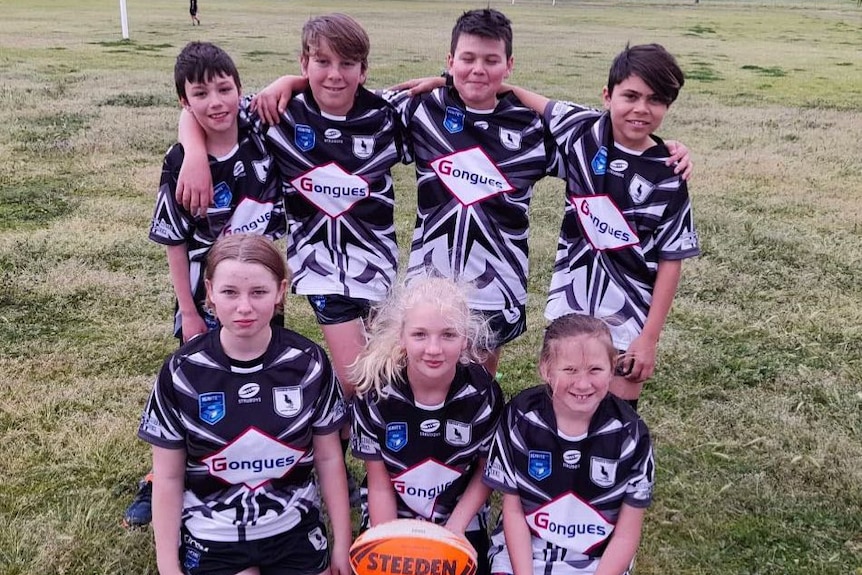 "He was in a class with more than 20 girls, and he got very embarrassed and anxious … he was in tears and begged me to take him home," she said.
"By week three he was loving it and was standing up the front of the class. By the end of year showcase he had a solo part in one of their dances."
'Boys love dancing too'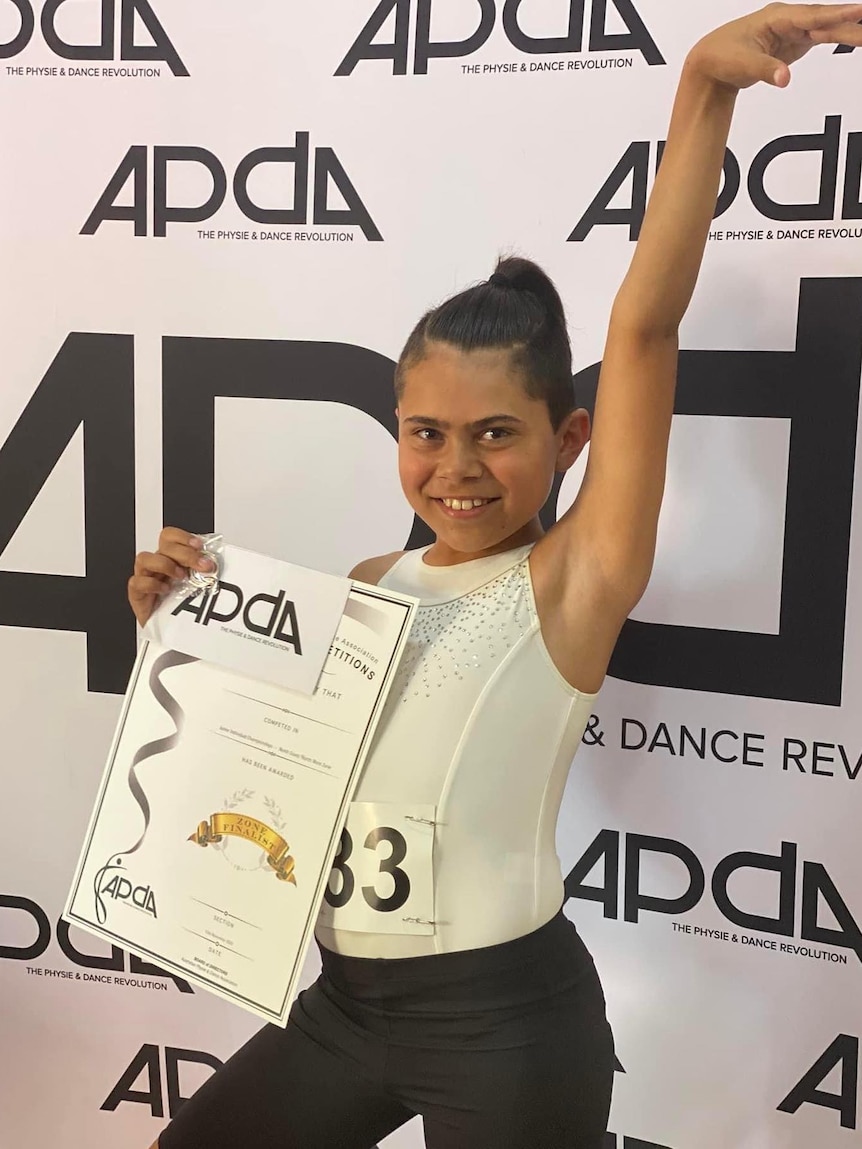 APDA general manager Danielle Walsh said they hoped to see more boys compete in future years.
"It's really important for us to be inclusive of everyone … this year we've had heaps more boys register at the start of the year," she said.
"Boys love dancing just as much as girls do, and there's no reason why boys can't do physie to improve their well-being and fitness as well."
Ms Babb said Djaran was looking forward to competing in the APDA national final.
"He can't wait — he hasn't stopped smiling since he qualified … he's feeling on top of the world," she said.
.